We have a list of exciting events for you to add to your summer bucket list:
The Red Bull Pit Stop Challenge is back! From late April to early June, customers of 13 Couche-Tard convenience stores across the province will get the chance to change tires of an authentic F1 racing car with tools used by racing mechanics. The 16 teams who obtain the best times will have the opportunity to participate in the grand finale.
On June 1st, we had the pleasure to launch the Parcours Simplement Brillant for Sun Life, at Longueuil Public Market. It was the first of a series of events taking place over the following months in seven regions of Quebec that offer inspiring well-being experiences. Next stop: Sherbooke on July 28th.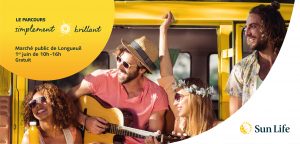 The team will be in Mont-Tremblant this summer with TELUS's sponsorship activation at the IRONMAN. During the triathlon, athletes push their limits and need our encouragement to make it to the end.
IRONMAN is not only about the athletes, it's also about the public onsite. That's why in the different TELUS zones, the attendees will be able to chill, refresh, charge their mobile while watching the race on screens.
We'll be back in Shawinigan for Tribal Fest on July 26-28. Nature and adventure lovers, a giant exterior playground will be waiting for you with plenty of things to see and do.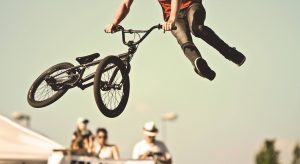 Come say Hi!