Digital Content Creation : Is the user-generated content a trusted source?
28 July 2020 / By nicolas
Ten years ago, it was almost impossible for a young skater to get noticed by sponsors if he or she didn't have a friend with a camera or if he or she didn't participate in the big competitions. But in the last decade, technology has made a huge leap and the situation is way different in 2020.
With today's smartphones, anyone with a little creativity can film and edit a professional-quality video and distribute it anywhere on the web. Whether it's iPhone, Samsung or LG, today's devices can produce 4k video, super slow motion and the phones' stabilizers are now of very high quality. But beware, this rise in cell phone quality is not all good news according to some professional skateboarding cameramen.
How technology is changing the world of extreme sports ? Is user-created content as valuable as professionally created content ? How to find the right balance between content filmed with a phone and content created with a professional camera ?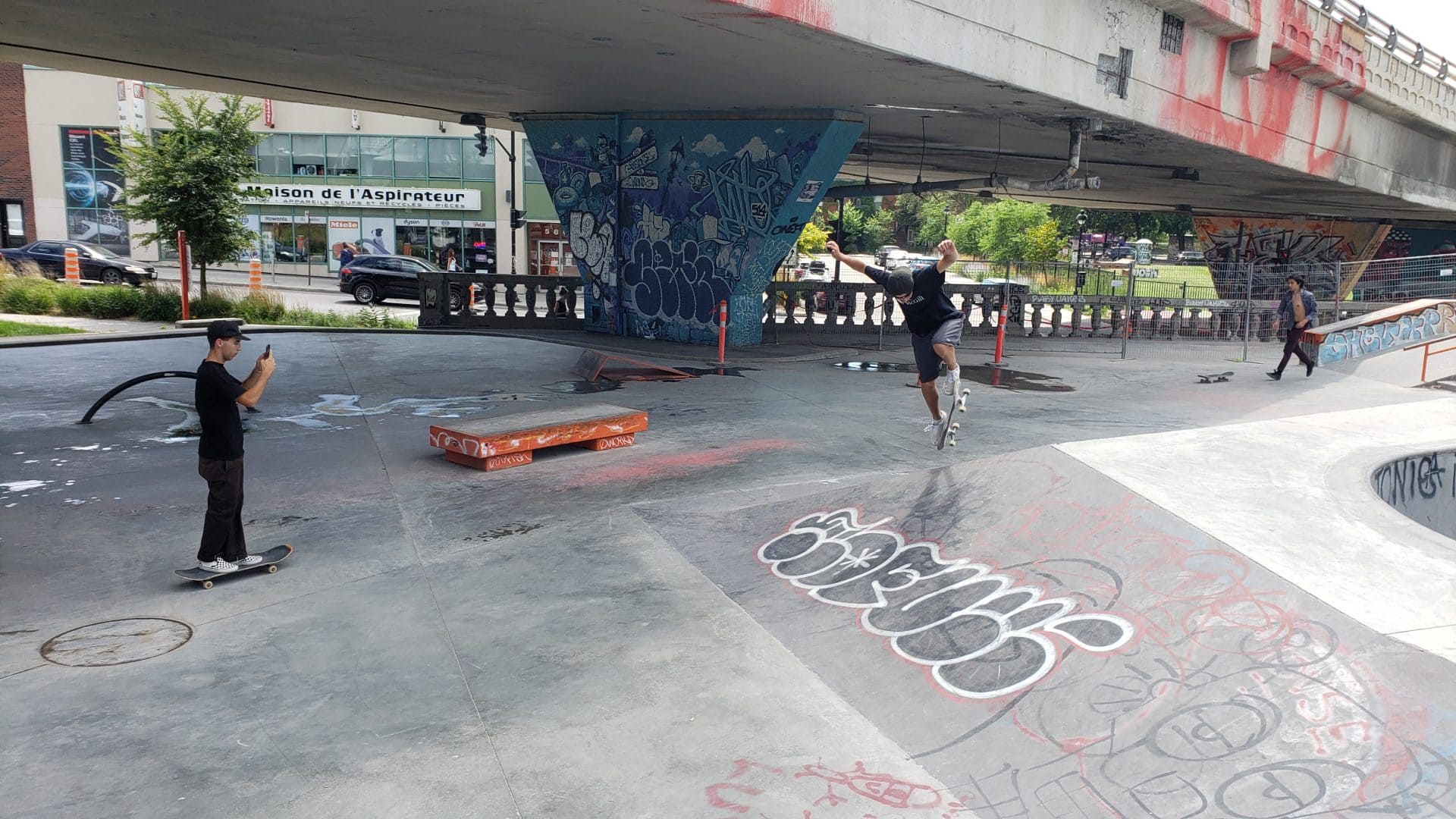 "What sucks with videos filmed with phones is that it's often for quick views," says Charles Giroux, a cameraman on many major projects. Some people put a trick on Instagram, but the moment you see it, you scroll down and it's already over."
Giroux, who filmed and directed Exo Shop's Chronology movie, Red Dragon Apparel's Enter the Red Dragon and the Blind Skateboards movie, believes that cell phones can quickly take us into the fast food culture of skateboarding.
Alex Blais, another well-known cameraman in Quebec, agrees with this. But according to him, there is something positive to be learned from this evolution of user-generated content.
"Amateur skaters and young people don't need a camera anymore," he says straight away. A skater with a lot of potential no longer needs a cameraman, since anyone can film with an iPhone and put it online to give him or her exposure. In a way, it's cool because it allows all skaters to stand out more easily… but cameramen are still necessary. Especially for the pros, that's where a cameraman is going to distinguish you."
For Chris and Antoine, who we met at the skatepark under the Van Horne overpass in Montreal, the goal is different when they film themselves with their iPhone.
"If you film with your cellphone in the street, it's sick, because you can post immediately on IG.''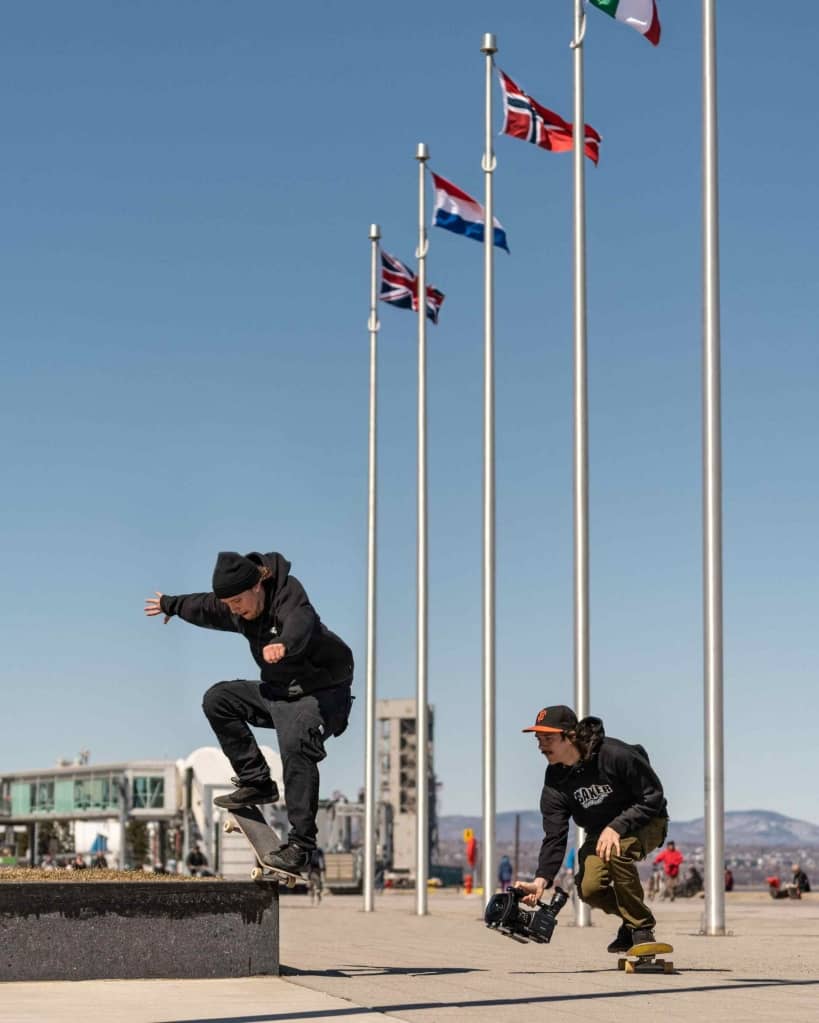 BS 360
Photo : Charles Giroux / Alex Morin
Instagram, by the way, has become much more important to the world skateboarding community. The social network allows skateboarders to ensure the exclusivity of their tricks. Basically, if a skateboarder performs a maneuver at a specific location and films it, he can claim exclusivity. And in the skateboarding world, originality and creativity are key.
"Recently, my friend filmed a clip that he put on Instagram on the same day that another friend wanted to go and film the same trick with his real camera," Chris says. Since the trick had already been posted on Instagram, it didn't have the same value, even if it was to be filmed with a camera, so it was not worth it anymore. On Instagram, you can have plenty of views in a split second!"
But the two skaters we met that afternoon still respect enormously the value of a real cameraman and professional equipment. Especially if they want their exploit to be in a skateboarding movie sponsored by a shop or a brand. It's called a skateboarding part.
"If we film with a phone, it's always going to go on Instagram, it's never going to end up in a part. It's just different with a cam… the sound, the picture, it's all way better. "
Blais, who produced the DSC collective's film ENFANCE, encourages young people to stop spending a fortune on equipment. When they need a real cameraman with equipment, there will always be one available.
"There's no more reason for a young person to spend money on a camera, take your iPhone, you already have it in your pockets, it weighs nothing, it's so easy!''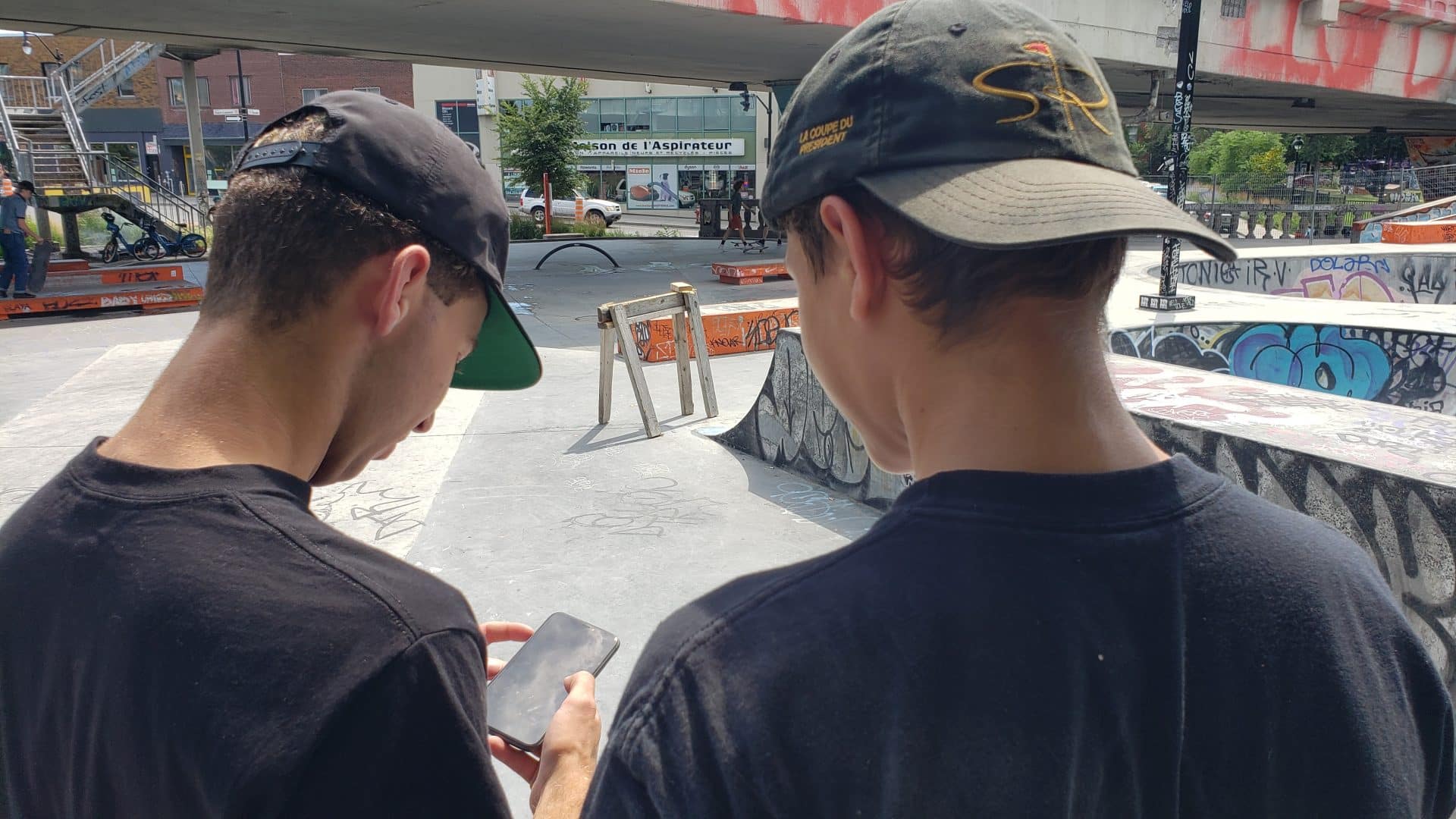 In this article, the example used is the world of skateboarding, but the reality is the same in all extreme sports where users are posting more and more content on their own. Everyone seems to agree on the following point : the advancement of cell phone technology is a good thing for fast content creation. But when you want the best results, nothing will replace a specialized cameraman with professional equipment.
After all, fast food is nice… once in a while.
What are the worst mistakes to avoid in the world of sports photography? We'll tell you all about them next week. Subscribe to our newsletter to make sure you don't miss anything!